TalkTalk Dec-16 Forum Dashboard
Report generated on 12/21/2016 6:00:03 AM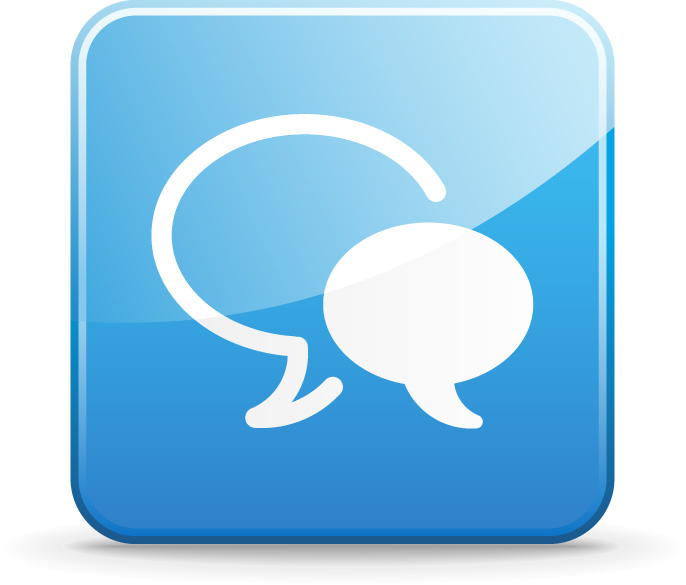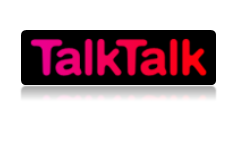 Capture
Classify
Consume
Comprehend
Cause
Compare
64
Queries This Month
Capture
Classify
Consume
Comprehend
Cause
Compare
Capture
Classify
Consume
Comprehend
Cause
Compare
Baseline = Q1 2014
Capture
Classify
Consume
Comprehend
Cause
Compare
Capture
Classify
Consume
Comprehend
Cause
Compare
Top 5 reasons posted yesterday versus previous 7 days
| Company | Reason | Vol Yesterday | Vol Last 7 Days | % Vol Yesterday | % Vol Last 7 Days | % Variance |
| --- | --- | --- | --- | --- | --- | --- |
| TalkTalk | Router | 5 | 26 | 27.8% | 10.7% | 17.0% |
| TalkTalk | Speed | 4 | 33 | 22.2% | 13.6% | 8.6% |
| TalkTalk | Billing | 2 | 13 | 11.1% | 5.4% | 5.7% |
| TalkTalk | Package | 2 | 15 | 11.1% | 6.2% | 4.9% |
| TalkTalk | Provisioning | 1 | 4 | 5.6% | 1.7% | 3.9% |
Top queries received yesterday
| Date | Category | Reason | Sub Reason | Subject | Question | URL |
| --- | --- | --- | --- | --- | --- | --- |
| 2016-10-02 | Equipment | Router | Firmware | DSL 3870 Firmware update | Hello, does anyone know how to update the firmware on DSL 3870 router ? the remote update option is able but anything  happen. the firmware is 1.12 T ...... Thank you !!!! | View |
| 2016-10-02 | Equipment | Router | Firmware | HG633 - Firmware v1.20 Upgrade | Hello,   If at all possible can I please get my HG633 router upgraded to the 1.20 firmware. It is still on the stock 1.15t firmware and beginning to suffer serious wifi connectivity issues - especially with our iphone 7's.   My talktalk username email address is the same as my talktalk one if that helps track down my account.   Thanks, Dougie | View |
| 2016-10-02 | Equipment | Router | Firmware | How can I update my firmware on my HG633 | I would like to update my router firmware as I have a lot of trouble with my internet connection dropping out. My modem is a HG633, please can someone advise me how to go about this? | View |
| 2016-10-02 | Broadband / Fibre | Speed | Slow | Intermitte nt connection and poor speed | Recently my connection started to dropcontinuously ; sometimes in quick succession. My download speed also dropped. I should be getting at least 8Mb but I am getting an average of 2Mb with frequent interruptions.  Occasionally some crackling on telephone line.   I am connected to EMRANND exchange.  I use a new Netgear router that is plugged into BT Master Socket; currently plugged into the test socket.  All internal cables and microfilter are new.  I have no extensions.  My computer is currently connected to router via ethernet; problem exists when connected via WiFi as well.   My router is currently showing the ADSL link as -   DOWNLOAD = 2248 Kbps Link Rate, 39.0 dB Line Attenuation and 20.4 dB Noise Margin UPLOAD = 651 Kbps Link Rate, 25.2 dB Line Attenuation and 9.1 dB Noise Margin | View |
| 2016-10-02 | Broadband / Fibre | Speed | Slow | Slow download | I have been concerned about what seemed to be slow download speed and ran a test today with these results:   Sun Oct 02 2016 @ 4:39:44 pm 1.19 Mbps   Sun Oct 02 2016 @ 4:36:17 pm 1.26 Mbps   Sun Oct 02 2016 @ 4:33:51 pm 1.24 Mbps   Seems very poor?   Alistair | View |
| 2016-10-02 | Broadband / Fibre | Speed | Speed Drop | Upload speed increase from 2Mbps - 6Mbps | Hi   I'd like to see if I can increase my upload speed from 2Mbps (current  Max. DSLAM throughput) to 6Mbps (Attainable throughput). I work from home as a web developer, frequently upload files as part of my job and upload large backup files and could use the extra upload speed.   Unfortunately, I tried to convey my wishes to increase the speed of my service to an online chat support person, but they didn't seem to understand and wanted me to log a fault.   Also, is 32Mbps the fastest download speed I can get on my line? According to my router stats:  Max. DSLAM throughput 32400 and attainable is 43577.  That DSLAM cap has been in place for months and hasn't budged from there for reasons that are unknown to me. My last post details this ( http://www.talktalkmembers.com/t5/Superpowered-Fib re-Broadband/Download-speed-dropped/m-p/1926812#M1 ... ).   Cheers Jamie | View |
| 2016-10-02 | Account & Billing | Billing | Credit | Card payment credited to old (now closed) account | HI,   I've just made a part payment (using my debit card), unfortunately the amount has been credited to my old (now closed) TalkTalk account (ending 774). Please could the amount be transferred to my current (open) TalkTalk account?   Many thanks   I think the glitch is possibly due to the overnight upgrade to My Account as when I logged in, all my old account and package details were displayed? | View |
Capture
Classify
Consume
Comprehend
Cause
Compare
What's Going Up
| Word Relationship | Vol Previous Month | Vol Current Month | % Vol Previous Month | % Vol Current Month | Change In Vol | Direction |
| --- | --- | --- | --- | --- | --- | --- |
| talktalk->account | 10 | 4 | 1.09% | 6.25% | 5.16% | ⇧ |
| fibre->broadband | 30 | 5 | 3.27% | 7.81% | 4.54% | ⇧ |
| new->router | 30 | 5 | 3.27% | 7.81% | 4.54% | ⇧ |
| fine->now | 2 | 3 | 0.22% | 4.69% | 4.47% | ⇧ |
| please->get | 3 | 3 | 0.33% | 4.69% | 4.36% | ⇧ |
| stopped->working | 18 | 4 | 1.96% | 6.25% | 4.29% | ⇧ |
| connected->via | 4 | 3 | 0.44% | 4.69% | 4.25% | ⇧ |
| slow->broadband | 5 | 3 | 0.54% | 4.69% | 4.14% | ⇧ |
| dropping->out | 21 | 4 | 2.29% | 6.25% | 3.96% | ⇧ |
| contacted->talktalk | 8 | 3 | 0.87% | 4.69% | 3.82% | ⇧ |
What's Going Down
| Word Relationship | Vol Previous Month | Vol Current Month | % Vol Previous Month | % Vol Current Month | Change In Vol | Direction |
| --- | --- | --- | --- | --- | --- | --- |
| more->than | 21 | 0 | 2.29% | 0.00% | -2.29% | ⇩ |
| no->dial_tone | 21 | 0 | 2.29% | 0.00% | -2.29% | ⇩ |
| not->working | 35 | 1 | 3.81% | 1.56% | -2.25% | ⇩ |
| having->problems | 20 | 0 | 2.18% | 0.00% | -2.18% | ⇩ |
| look->into | 20 | 0 | 2.18% | 0.00% | -2.18% | ⇩ |
| over->last | 20 | 0 | 2.18% | 0.00% | -2.18% | ⇩ |
| still->no | 20 | 0 | 2.18% | 0.00% | -2.18% | ⇩ |
| supersafe->boost | 19 | 0 | 2.07% | 0.00% | -2.07% | ⇩ |
| not->sure | 18 | 0 | 1.96% | 0.00% | -1.96% | ⇩ |
| fibre->large | 17 | 0 | 1.85% | 0.00% | -1.85% | ⇩ |
Current Month = Dec-16
About this dashboard
This dashboard gives an analysis of the queries that have been asked at http://www.talktalkmembers.com
We perform this analysis by automatically classifying the post title and question into a category, reason and sub reason which can then be used to measure performance against a historical baseline and competitor results.
CXInsight.co.uk uses the latest data mining techniques to extract customer insight from online community forums providing a platform to drive better business decisions.
Using a combination of web crawling, information extraction, text analytics and business intelligence, CXInsight.co.uk brings structure to unstructured content and turns conversation into meaning and actionable insight.
To find out more get in touch at info@cxinsight.co.uk